Dark Deception is a fictional Metal Band.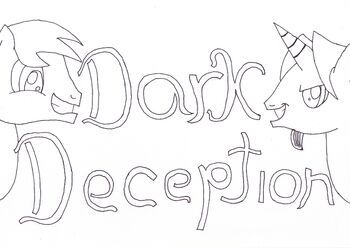 The Members
Edit
Black Fire is the Lead-guitarist and sings the deep vocals. He is one of the main songwriters.
Hi-Hat is the drummer. Together with Black Fire, he writes songs.
There are also two members that do not exist up to now.
Their Music
Edit
They make mostly Death and Thrash Metal, but they also make some more emotional songs.
Successes
Edit
Dark Deception is not that famous, but they get lots of money with their concerts, some of it is donated.
They already have one Album as a CD, but they are working on a second Album.